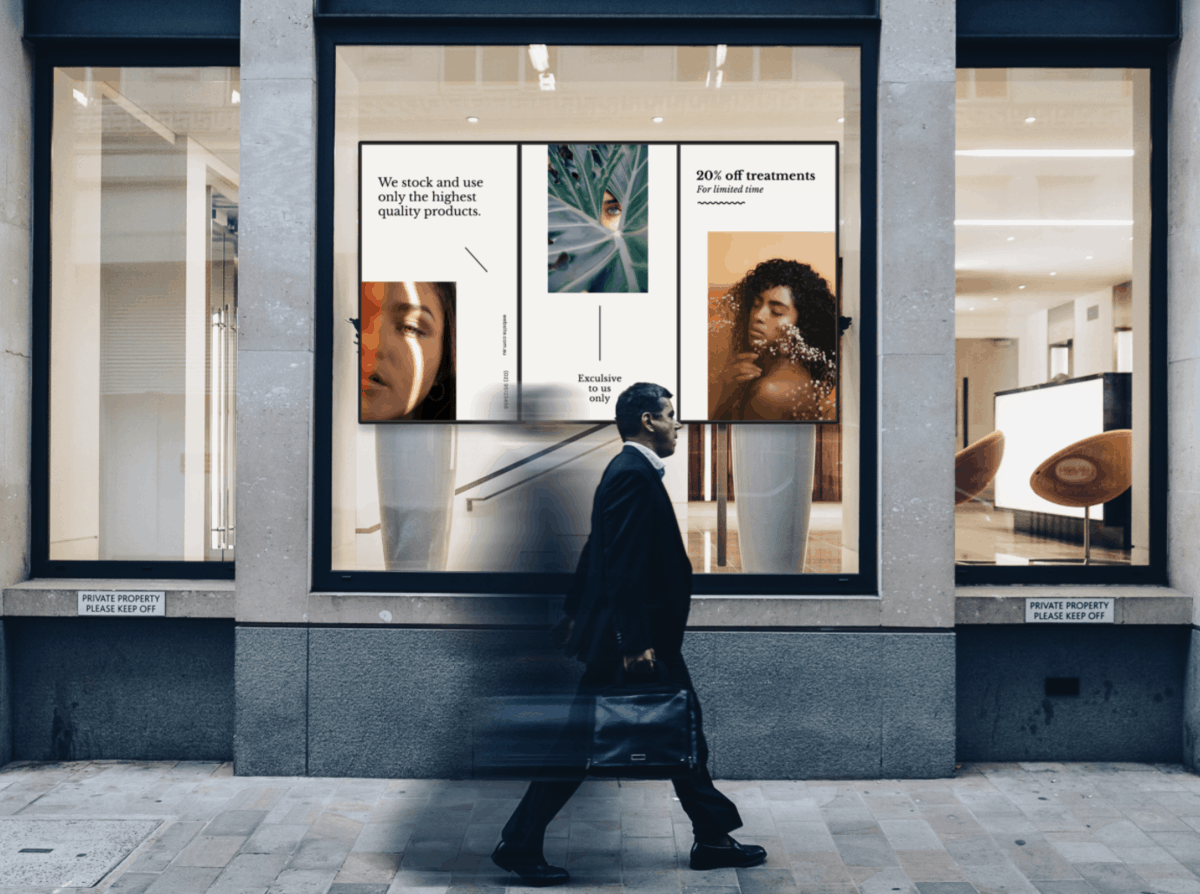 Digital signage provider Mandoe has announced new software targeted at small and medium businesses.
The company has been supplying large Australian businesses with digital signage since 2010. Now it is helping smaller businesses to increase patronage through simple, easy to create and display, digital signage.
Mandoe's founder, Steve Baxter started the company after encountering first-hand how difficult and expensive it was to install digital signage. The company has since helped thousands of businesses grow using its digital signage products.
Business benefits
Digital signage has become increasingly popular because it offers many benefits over traditional signage material. Mr Baxter said, "Digital signage is basically taking signage that you would have in a store or venue [such as] promotional posters in the front window of a retail store, printed menu boards behind the counter of a takeaway shop, promotional signs for an upcoming event around a bar, and putting them on digital displays."
Benefits of digital signage displays include:
Easier to update- Rather than having to design, print and hang new posters each time your menu changes or you have a new promotion, you can simply log onto your computer, make the change, and instantly display it. This is particularly useful for organisations with multiple storefronts or venues, as the marketing team can make the change at Head Office, and it instantly appears everywhere.More noticeable – Digital signage can include animated elements, videos, etc., which catch the attention of people passing by and drive more foot traffic into the store or venue than traditional posters.Green – New age LED screens use very little power. Removing paper, ink and printing power, transport of paper signs to venues makes digital signage a very green technology.
Mandoe says that digital signage can help drive traffic, grow sales, and reduce marketing costs.
Signage for small businesses
Image Credit: Mandeo
The new software will allow small businesses that couldn't previously afford to access digital signage to tap into the market. "Digital signage was once only accessible to larger businesses with IT staff and graphic video designers. Mandoe's Instant Digital Signage product opens this up to any SME for a small monthly fee," said Mr Baxter.
The software streamlines the process for smaller organisations, removing the barriers and bringing ease to the process. Mr Baxter said, "Most digital signage companies focus on the networking of screens and leave the content that is on those screens up to someone else. This isn't very helpful for small business owners who usually don't have video editors or graphic designers at their disposal.
"Mandoe's self-service digital signage platform guides customers from any business type through a content building wizard and Mandoe's software creates personalised, professional content for that business instantly. Once you've created your signs, you can then send it to your digital signage screen with a single click."
Market move helps small businesses
Steve Baxter is funding the move from the enterprise based focus to small business. His reason? "There was still so much opportunity left on the table – or the screen. The original Mandoe wasn't built for small businesses – it was a high-touch platform that required a lot of help from the company to get customers deployed. Building and launching this self-service Canva-esque platform means small businesses can design creatively and harness the signature Mandoe technology to ensure screens are always running the most relevant and up-to-date information."
Tech companies have begun paying more attention to the needs of SME, and for Mandoe this represents a new and essential market.
Mr Baxter said, "Small business is everywhere; however, technology has historically been built to service the enterprise-level operations, but we're seeing a distinct shift driven by the cloud, for more tech companies moving down market to help small businesses.
"This democratisation and consumerisation of technology has been largely driven by companies like Xero and Canva who have specifically built software for small businesses. When it comes to the digital signage market, no one services small businesses, and yet, they are the ones who can most benefit from simple, easy to deploy, digital signage."
Read More: How to pandemic-proof your business payments
Read More: Business trends of 2021: here's how to thrive in the new year as a small business
Keep up to date with our stories on LinkedIn, Twitter, Facebook and Instagram.