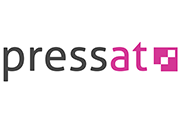 NEW YORK (December 21, 2021) – Misr University for Science & Technology (MUST) and McGraw Hill Professional have announced a landmark deal to provide students at one of Egypt's leading private universities with best in class, online digital teaching and learning materials. Students at MUST will be the first in the region to have access to McGraw Hill's highly regarded academic subject matter. They will have at their fingertips access to more than 3,250 book titles, over 2,000 case studies, and more than 40,000 test bank questions, as well as 3,000-plus instructional videos.
Following a change in leadership and the election of a new MUST President, McGraw Hill worked with the university's new leadership team to demonstrate how their suite of professional learning resources was well matched for the new era at MUST and its future direction and strategy: to become a world-leading higher education institution. After consultation as to what would be the best means to meet MUST's goal of switching from traditional print books to digital resources, the McGraw Hill team suggested an enterprise-wide solution. The final arrangement provides unlimited access for all students to resources covering Medicine, Pharmacy, Nursing, and Engineering via 12 McGraw Hill digital libraries, each containing thousands of resources. The program also entitles MUST to continuous support such as training and professional development. To ensure the University would have these resources enabled throughout the transformation to digital and after fully embedding these new materials within the teaching and learning practice at MUST, the University opted for a three-year deal, giving MUST the benefit of additional services, economies of scale, and multi-year pricing.
A division of McGraw Hill, McGraw Hill Professional publishes highly valued content in the areas of medicine, pharmacy, and engineering. Its publications provide essential content to an array of outstanding and innovative digital products, including McGraw Hill Professional's AccessScience, AccessMedicine, AccessEngineering suite.
Commenting on the announcement of this three-year deal, Amanda Peck, Vice President of McGraw Hill Professional, said, "We are delighted to play such an important role in the future of MUST helping this wonderful education institution realise its plans and the young people who study here fulfill their academic potential. Having the vision and commitment to a multi-year contract shows the new President's dedication to achieving true digital transformation. This is a truly game-changing deal for McGraw Hill Professional in the region, and I hope it is the first of many more of its type in Egypt. I commend the senior leadership team at MUST for their vision and belief in us, and my team in the region for bringing this partnership together with focus, dedication, and professionalism."
Prof. Dr. Mohamed Abo Douh from MUST said, "We are striving towards Misr University for Science and Technology becoming an entity within the system of internationally distinguished universities. Offering our students access to the very best teaching and learning material available goes a long way to achieving that. The pandemic has taught us that we need to be prepared for whatever events befall us. Therefore, having digital content not only ensures we have the latest and continuously updated thinking and theories, especially in science and medicine, we are also future-proofing our young peoples' learning against the vagrancies of world events outside of our control. I look forward to this fruitful collaboration with McGraw Hill Professional and am delighted my team achieved such a first in the education field in Egypt."
Yoossuf Al-Khanchi, McGraw Hill Professional's District Sales Manager in the region, said, "It was an insightful experience working with the University President to implement the university's mission and vision. I worked with the respected Deans to meet the curriculum needs of different colleges, with the lecturers and students to customise training sessions, with the Head of Library to ensure availability of a diverse selection of digital library educational resources, and with the IT team to ensure an immediate onboarding to campus and remote access. While this is just the beginning, the entire regional team is committed to continuously supporting MUST throughout our partnership"
Press release distributed by Pressat on behalf of McGraw Hill Professional, on Tuesday 21 December, 2021. For more information subscribe and follow https://pressat.co.uk/